AUTO INSURANCE
BC witnesses high number of automobile crashes each year. The annual estimates are more than 200000. With this high number of crashes, it is important for you to have the right auto insurance coverage that protects you, your family and your vehicle.Active Insurance has a team of experienced staff that would guide you and plan with you on an appropriate insurance coverage that protects you comprehensively considering your conditions and needs. Proper insurance advice can save you from penalties and often invalid claims.
From basic coverage to Road Side Plus we have it all.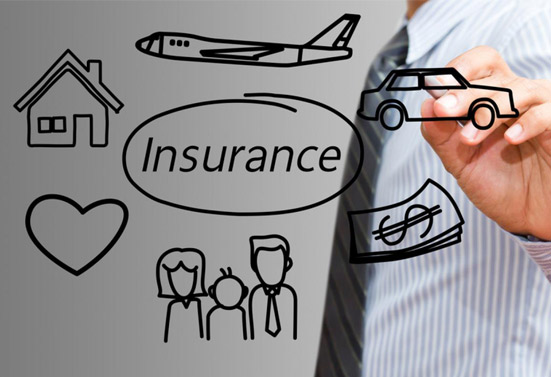 Basic Coverage
ICBC's Basic Autoplan insurance is the mandatory coverage you need for a vehicle in B.C. It helps ensure that you and all British Columbians who own and drive a motor vehicle here are protected with a basic level of coverage.
Third Party Liability coverage protects you when you're at fault in a crash and another motorist makes a claim against you. Your Basic Autoplan covers up to $200,000 of their injury costs and vehicle damage.
Autoplan Accident Benefits help you, your passengers and members of your household with medical costs, wage loss and more if you're injured in a motor vehicle crash, even if you're at fault.
To help you on the road to recovery, Accident Benefits provide up to $150,000 in medical and rehabilitation costs. This could include costs like hospital care, chiropractic treatments, dental care, medication, physiotherapy, medical equipment and more.
If the other driver doesn't have enough insurance
Even if the person who's responsible for a crash doesn't have enough insurance to pay for your claim, Underinsured Motorist Protection (UMP) covers you.
Basic UMP covers you and members of your household:
when you own or lease a vehicle
when injured or killed in a motor vehicle crash as a driver, passenger, or as a pedestrian or cyclist
for claims of up to $1 million per insured person.
Hit-and-run coverage protects you and your vehicle. It's available to every B.C. resident, even if you don't own or insure a vehicle. If you're eligible, up to $200,000 is available to anyone whose property is damaged, or who is injured or killed in a crash on a roadway in B.C.
Inverse liability protection covers you in parts of Canada or the U.S. where local laws don't let you claim against the person who caused your crash.
Your vehicle repair costs are covered up to 100 per cent (less if you were partly at fault for the crash). For example, if you were 25 per cent at fault, you'll receive 75 per cent of the cost of repairing your car.